In Conversation With… An interview with Tom Barwood, Sports Massage Therapist
As part of a new series of blogs, meeting the people who work at Bedford Consulting Rooms; BCR's Helen caught up with Sports Massage Therapist, Tom Barwood, to find out what he does; the types of clients he works with; and what inspires him in his work.

If you've never heard of Sports Massage, or just want to know a bit more about whether it may help you (or your family member, friend, or colleague), then read on…
• Tom trained with Sports Therapy UK in Hertford
• He is a Level 3 Qualified Sports Massage Therapist with accreditation from VTCT (Vocational Training Charitable Trust)
Helen: What was your own introduction to Sports Massage?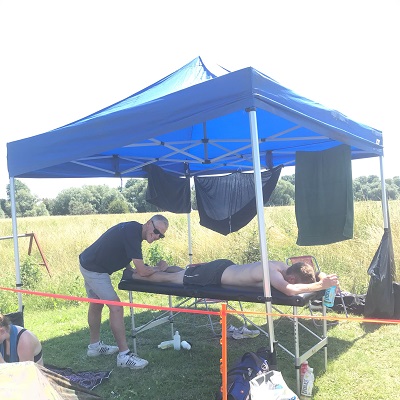 Tom: I've always been a keen sportsman, starting with running and then getting into triathlons when I wanted to move on to something more. My work for 27 years was in education; initially as a teacher and later running my own education consultancy (LikeMinds) for 17 years, but sport was always there as a constant, including hill walking, the outdoors and so on.

With this level of sport and activity, I quickly came to appreciate the benefits of – and the need for – aspects such as Sports Massage within a training plan; to maintain and address issues before they become injuries.
Helen: What made you make the move from education, and education consultancy to becoming a Sports Massage practitioner?

Tom: My work took me abroad, including the Republic of Kazakhstan for example, and was busy with the consultancy, but things changed when I got ill and needed surgery. This was successful, and with all being well again, I looked ahead, thinking about what I wanted to be doing, I didn't want to go back into the education side, where I had latterly been doing supply teaching, and I had a few things in mind that interested me and played to my strengths.

I'm very much one for moving on and starting something different, so to explore these, I started with brief training in teaching teenage yoga (I've long practised yoga); an introduction to counselling course; and a sport massage introduction. Of the three, I found the sports massage the best fit for me as alongside my other work and experiences, I always been a keen sportsman, and I like chatting to people. It is a very active practise for someone like me who is a doer.

From there I undertook the Level 3 Sports Massage Course, which was a modular approach, and qualified just in time for lockdown!
Helen: For the uninitiated, what is Sports Massage, Tom?

Tom: Well, the official description is that it is a type of massage that uses soft tissue manipulation to help people who engage in regular physical exercise. Skin, muscles, tendons, ligaments, and fascia are examples of soft tissue, in other words tissue that has not solidified into bone or cartilage.
Sports massage is intended to help with injuries, and soft tissue disorders and imbalances brought on by strenuous and repetitive and physical activity. (Fascia is a thin casing of connective tissue, like a web, that forms in bands surrounding and holding in place all the organs, blood vessels, bones, nerve fibres and muscles).
Helen: How is this different from other types of massage, and is it painful?

Tom: It tends to be concentrated in specific areas that may be causing discomfort or restricting performance and is designed primarily to help with sport. Whilst not designed to be painful, the aim is to relieve tension which can occasionally be an uncomfortable process! It will relieve stress when applied to areas such as the neck and shoulders, but the aim is injury relief and prevention rather than relaxation or stress relief per se.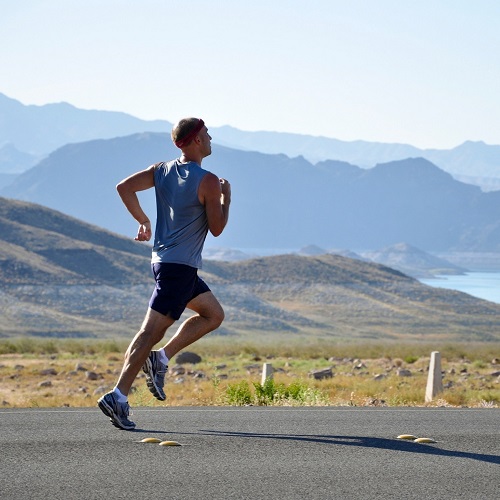 Helen: In terms of clients, so they tend to be very sporty, or are non-sporty people also able to benefit?

Tom: Well, I do see lots of runners, but on the whole sports massage is suitable for most people. My own very active 90-year old mother goes to her sports massage therapist fortnightly, so you don't necessarily have to be into sports to benefit. Children from 16+ can also be seen (with parent present as applicable), and it can be used for issues such as stiff muscles, for example from bad posture at the desk when working from home.

Helen: What made you choose BCR as your venue for Sports Massage Practice?

Tom: Well, it was talking to you and realising that just starting out, what you're doing here would work for me; I could start off with just the odd hour and build up. I didn't want to do a mobile service, but I needed the flexibility and adaptability that's available here, in terms of being able to use the days and times I need but not be fixed to them.

I also value feeling of being part of a family of complementary therapists here, and the high quality of the rooms and premises is a great asset.
Helen: Practitioners all have different approaches to their work, what do you think sets you apart in terms of how you work with clients?

Tom: As I said, it is something very active to be doing, and as a sports person myself I have the hands-on skill provide the level of pressure as needed to address the muscular issues. On another level, I have that sportsperson's perspective in terms of training, focus, and the challenges that arise, and so on.

Now, I enjoy combining this line of work in Sports Massage here at BCR, with my walking coaching – Best Foot Forward – which is done in the outdoors, as I have a very holistic view in terms of having worked with NLP (Neuro Linguistic Programming) in consultancy and having a life coaching background.

Aspects about the whole person, mindset and motivation can all come to light in sport, so this is very much linked to understanding the role of sports massage as a practitioner, as part of the bigger picture.
Helen: Thank you Tom for talking with me today about your work!