In Conversation With… An interview with Christina Jassi, Highly Specialist Psychotherapist
As part of our series of blogs, meeting the people who work at Bedford Consulting Rooms; BCR's Helen caught up with Highly Specialist Psychotherapist, Christina Jassi, to find out more about what led her into the type of work she does, and what inspires her in her work.
Fact File – Christina Jassi:
• Holds a Masters in Counselling Psychology, BSc (Hons), Pg Cert and PG Dip
• Is fully accredited with the British Association of Behavioural and Cognitive psychotherapies (BABCP)
• Is a member of the British Psychological Society
• Has over 17 years' experience working in the NHS in both primary and secondary Mental Health settings, in both mild-to-moderate, and complex mental health difficulties
• Has been in private practise since 2019
• Works with individuals from age 12 upwards with no upper age limit; and from age 8 for Children's EMDR (Eye Movement Desensitisation and Reprogramming)
• Is an experienced CBT supervisor; and a visiting lecturer (University of Hertfordshire)
Helen: What led you into training in the field of psychology?
Christina: Growing up, there were mental health issues in my family; so I had a strong awareness of this, but unfortunately I noticed that at the time the way the system was geared up, there was a lack of psychological support, and it was not easy to access.
Separately, I saw a family member going through serious physical illness, diagnosis and medical treatment interventions. The medical treatment side was taken care of, but on the psychological side you can see a patient remaining strong and concerned for their immediate family; but you're left wondering "who is supporting the patient on a psychological level in this?"
I was a young carer, and in my experience I remember thinking "this isn't right", that things should not all fall on the family – so essentially at a service level, I was seeing a gap there, and this spurred me on into the world of psychology, and to train in this field in order to be part of the solution.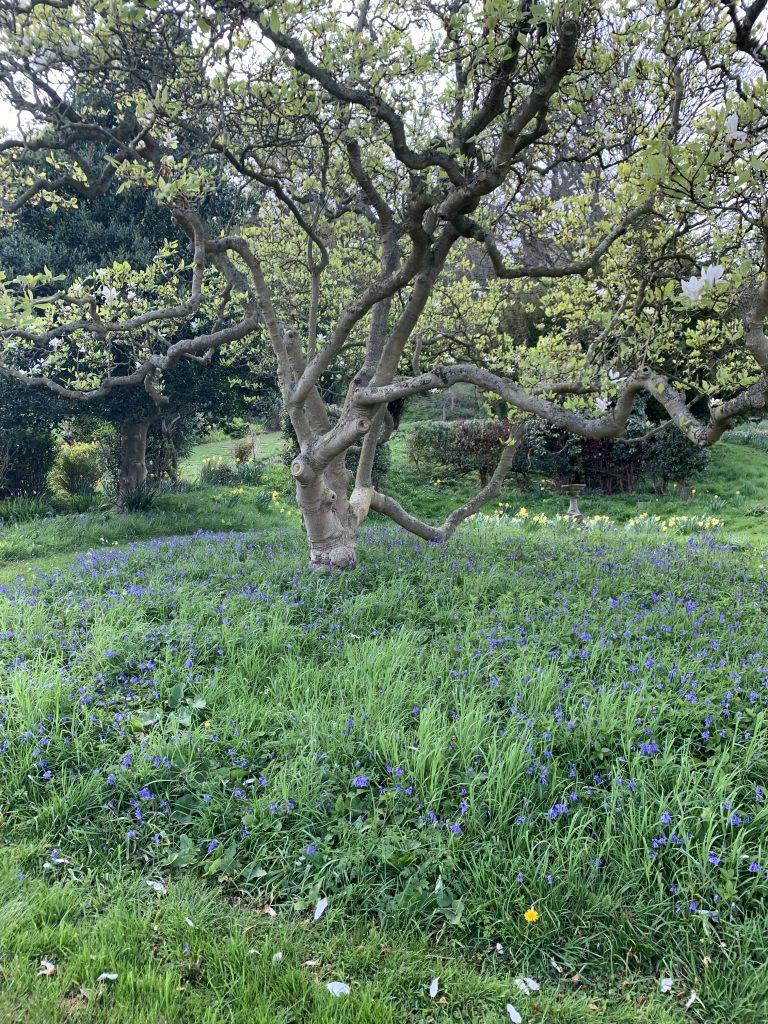 Helen: What brought you to specialise in psychotherapy?
Christina: Overall, what led me into private practise, and the work I do, has been a combination of professional and personal experience.
After qualifying, I worked within the NHS, and was lucky to work within a number of different settings, which gave me experience and exposure to different patient groups and needs. Within 17 years' practise in the NHS I worked with people of all ages, and from the mild-to-moderate level mental health issues, up to patients presenting with complex issues including drug and alcohol addiction. Within this I was involved in Primary Care on the community development side of the Improving Access to Psychological Therapies (IAPT) which began in 2008, and which was created to break down barriers to patients being able to access mental health services.
Having trained in counselling psychology, within the NHS I further trained in psychotherapy.
Helen: What is your approach to treatment, and how do you identify which therapy will fit an individual's need?
Christina: For me, "one size does not fit all" when it comes to in mental health; you sometimes have to mould yourself, and the service, to the person in front of you. For example in 2008 at IAPT, I published a paper with recommendations for standards as to how the local provision could ensure equal ability to access the service for the BAME community, addressing specific factors that could otherwise be barriers to access, such as language and issues around stigma; as well as collaboration with community and faith groups with appropriate cultural expertise.
For the individual coming to see me, the core thing upon which everything else is built, is the therapeutic relationship, the building of trust and rapport between practitioner and the client. For me, I know through feedback from colleagues and clients that this is a strength of mine. I tell people that when they are looking for a therapist, this is like finding a good pair of shoes; the fit and the comfort are key!
My approach is to help the client understand the theory behind what is happening, and the approaches used, as this is both validating and empowering for them. There is always potential for neuroplasticity in the brain, creating new neural connections – meaning you can teach your brain that there are alternatives to old patterns of thinking and behaviour. Different therapeutic approaches engage the brain in different ways.
Overall, my approach is integrative, so I will use a variety of techniques as appropriate. In terms of CBT there is a structure to the work; whereas with EMDR (Eye Movement and Desensitisation Reprogramming) there is the addition of the creativity side; I also use techniques from DBT (Dialectic Behavioural Therapy) and from third-wave CBT approaches such within my work, and this is tailored to the individual in front of me.
Helen: What is a typical day like, in your clinic?
Christina: Having been in private practise since 2019, and with 17 years' NHS experience, I have seen people from all backgrounds, form across the board, so I could be working with children from the age of 12 upward, along with their family members, or with adults. They could be presenting with all sorts of different issues, and I have a diversity of experience that reflects this.
For example, I see patients with anxiety disorders (including phobias), PTSD, work difficulties or relational difficulties. They can be experiencing mild-to-moderate, or complex mental health difficulties.
As mentioned earlier, I have an interest in the relationship between mental and with physical health, so it may also be the case that they have co-morbid physical and mental health difficulties. Recently, I've developed a specialism as a highly specialist psychotherapist in respiratory medicine, and this can include working with people who have respiratory difficulties such as COPD, long covid, cancer or chronic pain conditions.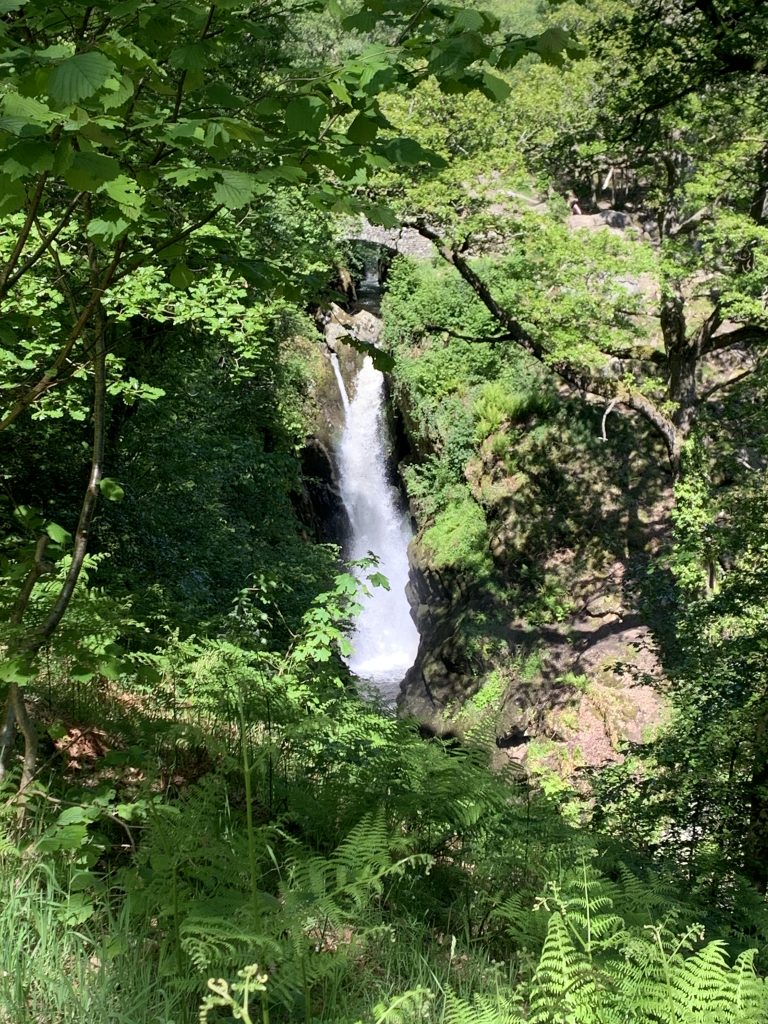 So, on a typical day, my client base will reflect the diversity of people, each totally different, and I look at every case with a fresh pair of eyes.
Helen: Do you have any special interests?
Christina: I have a very strong interest in how mental health can affect the physical body, this has been an interest of mine since undergraduate study. For my undergraduate dissertation I did an experiment looking into how induced stress affects people's immune biomarkers. This was measured in saliva samples, and showed that there was a measurable correlation, showing a connection. This area of research is called psychoneuroimmunology, and shows that the immune system; nervous system; and the mental and emotional states in the brain, are all strongly linked.
From working within IAPT, I trained in CBT, and following on from this I carried out my master's research. This came about from my interest in the mind-body connection, as well as the work I was doing with the NHS in the long-term conditions programme.
In 2016, I was leading the Cambridgeshire and Peterborough NHS Foundation Trust's Psychological Wellbeing Service programme long term health conditions work stream, where I worked as the clinical lead. I was involved a pilot scheme in working across mental health and physical health teams, supporting women with their mental health, following treatment for gynaecological cancer, to address the gap where some women struggle to come to terms with what has happened to them. For my Masters research, I looked at aspects of stress and emotional suppression in women who were undergoing treatment for gynaecological cancers.
Later, I became involved with respiratory medicine service development, alongside approaches to support the psychological side for patient groups within chronic pain and MSK [musculoskeletal] issues, and I published on this, as well as speaking on the radio about the work we were doing, which was a new and developing area.
Helen: You mentioned the mind-body connection, can you tell us more about this?
Christina: I am very interested in the mind body connection, and what we term embodiment. This is understanding people's own physical experiences of emotions and addressing and using this connection to work with their symptoms. I use bodywork in my practise, so this can be using a somatic focus, about the felt sense of what is happening for them and is very often appropriate in working with individuals who have experienced trauma, for example.
I've been particularly interested in research such as that of social psychologist James W Pennebaker and his theories on how suppressing emotional stresses and trauma can result in physical symptoms. Pennebaker found that but that disclosing and expressing these thoughts and feelings experiences either by writing or speaking about them, could benefit both mood and health. In my practice this very much forms part of how I work with people in ensuring that I consider the mind body connection, taking a consideration of the individuals whole experience from a holistic perspective.
Helen: When did you come to work in secondary care, in Bedford?
Christina: After the birth of my child, I moved to have a work base closer to home, and to secondary care in Bedford, at the Community Mental Health Team. This saw me working within clinical psychology at Florence Ball House. In this setting, I was using psychotherapy approaches such as DBT and EMDR and very much based within the community side.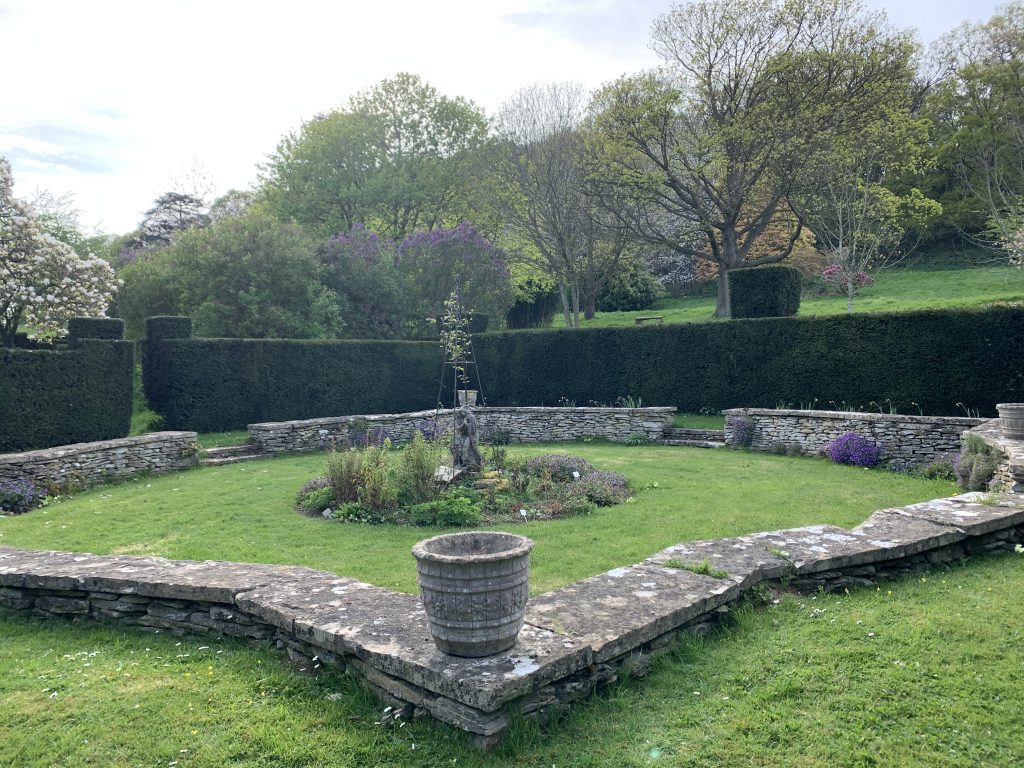 I became interested in aspects of how the client's early life experiences form the context and background to their current challenges, in particular issues of attachment, and issues like intergenerational trauma. It was in that setting that I saw how interventions like EMDR can bring all of this together.
I was able to use all this knowledge in my most recent role in the NHS as Highly specialist psychotherapist in respiratory medicine. This was during the time of the covid-19 pandemic which was a huge time of strain of respiratory medicine services. I learned a huge amount during this role and had the privilege of supporting the respiratory medical staff on the covid wards during a time of unprecedented demand. I ran reflective practice groups with staff and advocating good self-care during a time of high stress. This role formed part of the health psychology team across Bedfordshire, I was also fortunate enough to work with the Macmillan cancer service and the specialist chronic fatigue service providing psychological input. What really stood out from these experiences was the amazing resilience of staff and those patients recovering from the initial wave of covid-19 and then long covid. I also learned more in particular about the impact of trauma following intensive care stays in hospital and was able to provide trauma focused psychological support to individuals who had such experiences.
Nowadays, working with children, (as well as adults) I have recently trained in EMDR for children, you are looking at the preventative side – helping them process and reframe early events to help them move forward with resilience. Whilst also considering the larger context of the impact from the family system, and previous traumas within the family. Overall, the experiences from different settings have led me to the integrative approach that I now take to psychotherapy in private practise.
Helen: You mentioned the preventative side of mental health, can you tell us a bit more?
Christina: I've a strong interest in polyvagal theory, and the way in which we can work with our own awareness, breathing and so on, to tone the vagal nerve, and counter the stress reactions of the sympathetic nervous system.
Things like breathing and meditation remind us that there are things we can control, and do, that can change the patterns that have been set from an early age. A better connection with the body, lets our mind-body know that we are listening, and that it doesn't need to shout with symptoms to be heard.
I have an interest in emotional regulation, and this is something people can work on, with assistance and support, and ideally in group setting, which is of interest to me as I feel that education and giving people tools they can use, can positively affect outcomes.
From breathing to vagal training exercises, I make sure that I practise what I preach – that if I give, say, a mindfulness exercise, this is something that I have done for myself.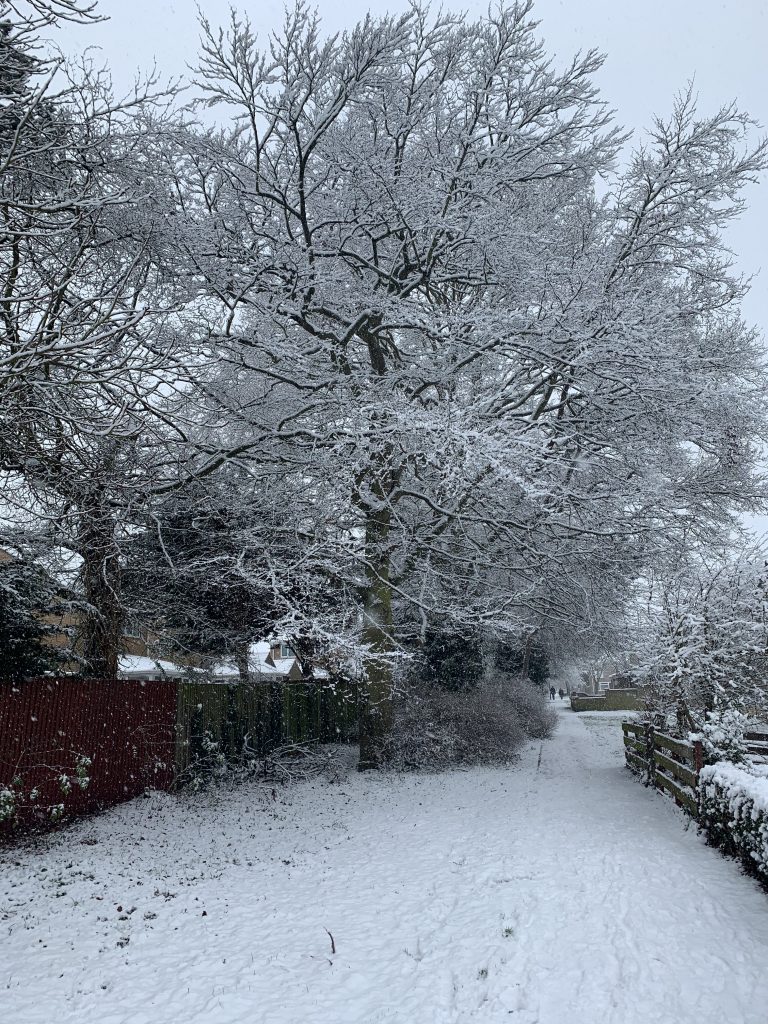 Helen: Do you have any other professional interests outside private practise?
Christina: Yes, I am involved in training and lecturing, as an experienced CBT supervisor, I provide supervision to people who are training to be CBT practitioners. I lecture at the Anna Freud Centre on equality for their CBT for young people course, and I am a visiting lecturer at the University of Hertfordshire's School of Health and Social Work.
Helen: Do you have any other professional interests outside of your work?
Christina: I love nature, to take walks in the park, and photography of nature and the outdoors, I like to capture those moments. I practise meditation, during lockdown I did this daily, and have carried this on since, and for me this links in with being outdoors in nature, and the connectivity that this brings. Through regular practise of meditation, I can connect to the feeling that whilst we are all single, unique individuals, we are part of a bigger reality. Using something as simple as breathing, we can connect to the wider universe, paying attention to the somatic side, or that which arises from the body, rather than just the mind.
I love reading novels for escapism, as well as creative writing, which stems from my meditation practise – and in particular I like to write poetry.

A poem of Christina's, the Darkest Sorrow, follows, at the end of this blog.
Helen: Helen: What is the most enjoyable thing about your work?
Christina: The fact that, even after 18-plus years of working in this field, it still feels like a real privilege to share someone's story, to build a rapport and trust whereby that they're able to share their inner distress, and share things from their darkest moments, but also their joyous moments. It's a privilege to be able to see their journey, and to be a part of it.
It is striking to me, how resilient humans can be, even after difficult or traumatic experiences. The fact that I can support individuals to pull out their strengths, for example their interests and see them start to reengage with hobbies that they had withdrawn from shows progress and the positive change that can happen, for them and the people around them.
It can feel like detective work, cracking a puzzle together with the client, seeing on their face as they reach that moment of clarity, when they no longer feel like "this is just me", and they see the bigger picture.
Helen: Thank you for taking the time to talk to me today!
You can contact Christina Jassi regarding an appointment via the form on her page

The Darkest Sorrow
by C. S. Jassi
Through the dark shade of sorrow
All that can be seen is darkness
Like a thick mist covering from top to bottom
It has no beginning or end.
The darkness is all consuming
Through the darkness as I travel
Through its thick mist the pain grows ever stronger.
Will this sorrow ever end? Echoing in the mist.
As I travel even further ever deeper
A glimmer of hope appears.
Through the deepest darkness appears the light.
The tiniest of a glimmer.
The light grows stronger.
Through the darkness comes light.
Through sorrow comes hope
Through hope the laughter returns once more.
• A psychotherapist is a mental health professional who has had further specialist training in psychotherapy
• Psychotherapists assess and treat emotional and mental health issues; they use a range of approaches and tools, examples include CBT (Cognitive Behavioural Therapy), or ACT (Acceptance and Commitment Therapy)
• A psychotherapist's choice of approaches used is tailored to each individual patient's need

Publications:
Jassi, C (2008) Improving Access to Psychological Therapies for Black
Minority Ethnic Communities: a short review and guide
for implementation Advancing Practice in Bedfordshire Volume 5: Number 3 (2008) ISSN: 1743-1611 (On-line) pp145-148
Press and Media:
Pearce, S (2016) 'CPFT launch groundbreaking mental health programme for women who beat ovarian cancer' Cambs Times August 3, 2016
Davies, P (2016) 'De-medicalising back pain' NHS Cambridge Community Services News Nov 10, 2016